Stop 5W—Dee's Battalion Flanking Movement
[Waypoint 39.020888 -94.522594]
This tour stop takes you to the location near where Dee's Battalion emerged after crossing river and moved to flank the Confederate skirmish line on the west bank of the Big Blue River.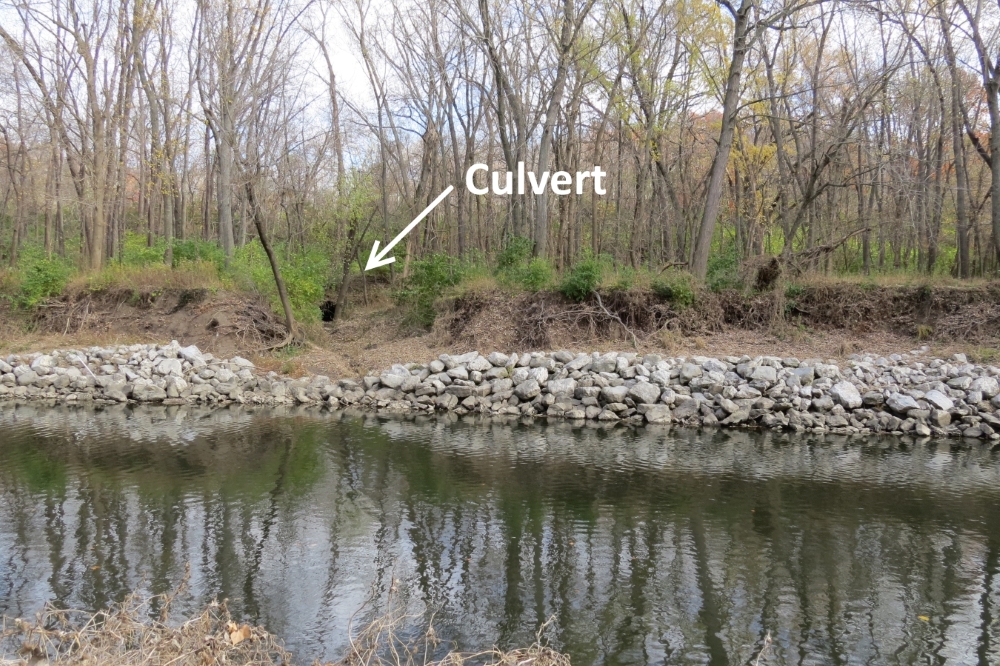 View of culvert marking end of Dee's Battalion Ravine as seen from Dee's Battalion Flanking Movement tour stop.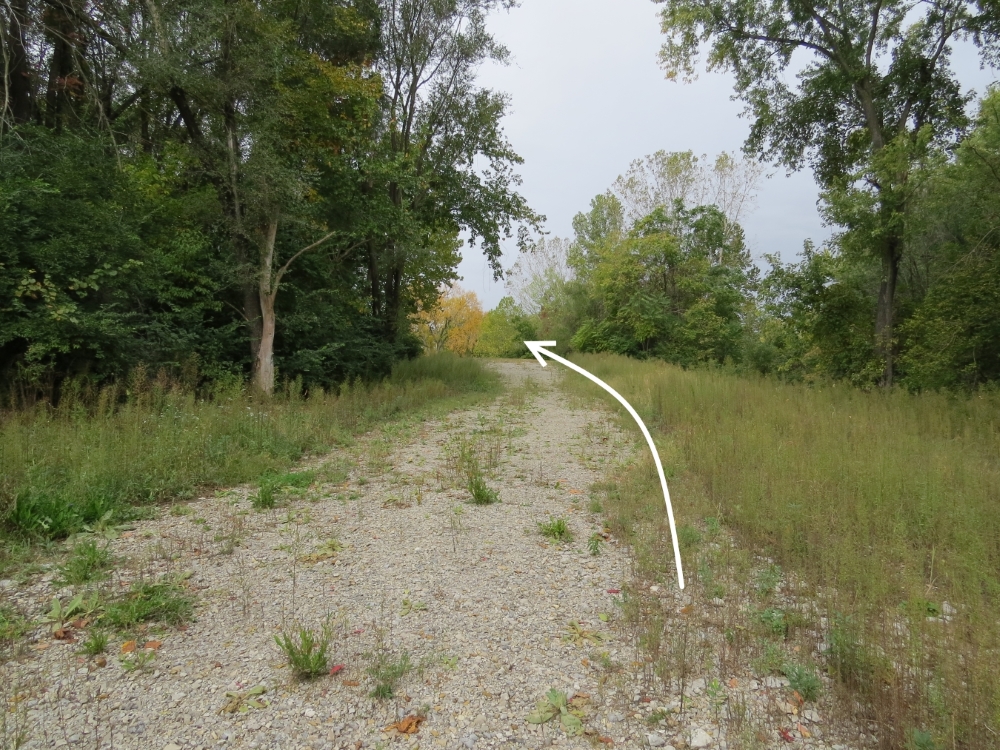 Dee's Battalion movements after crossing river annotated by white arrow.
| | |
| --- | --- |
| | |
| Battlefield map showing general locations of combatants between 8:30 and 9:00 a.m. Click on thumbnail to load high resolution version of map. | Battlefield map showing general locations of combatants between 9:00 and 10:00 a.m. Click on thumbnail to load high resolution version of map. |
---