Stop 13W—Log House and Defense Line
[Waypoint 39.018306, -94.530153]
This tour stop brings near the location of a Log House used by Confederate sharpshooters. Follow the Marmaduke's Defense Line Trail north to E 59th Street. This is also the location of Marker 17B from the original Battle of Westport Auto Tour. Unfortunately, the old marker is missing and only the post remains.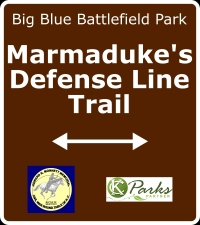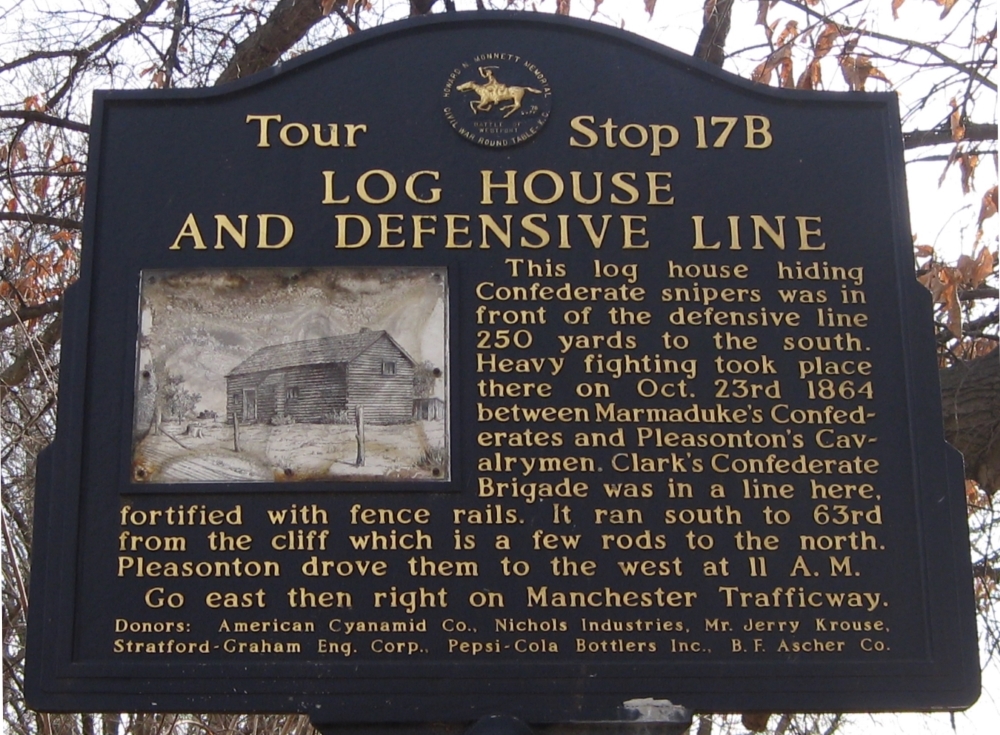 Historical Marker 17B from Battle of Westport Auto Tour.
View near tour stop looking east down 59th Street.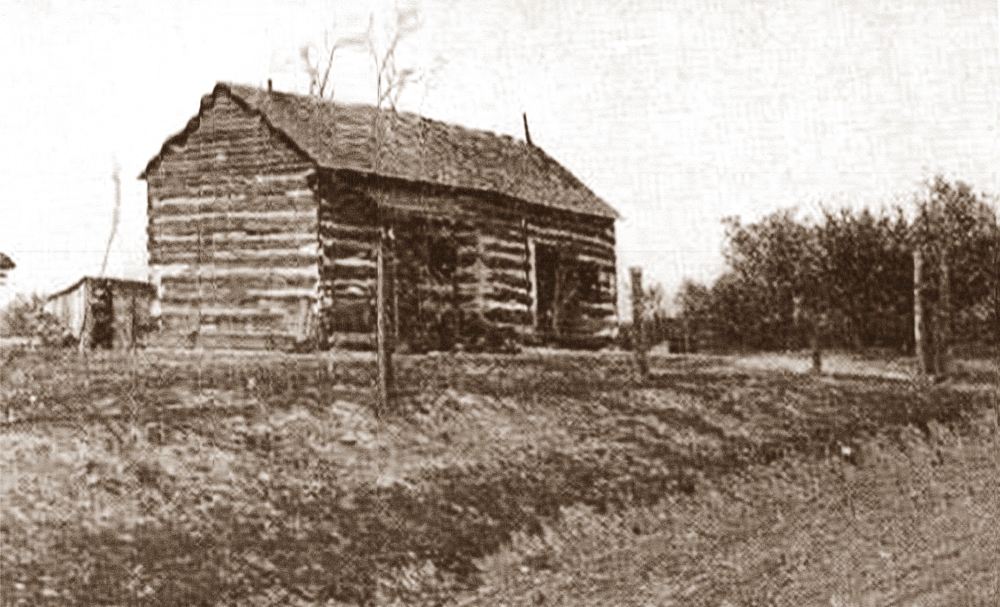 Bullet-riddled log house located along the Byram's Ford Road (image from Battle of Westport by Jenkins).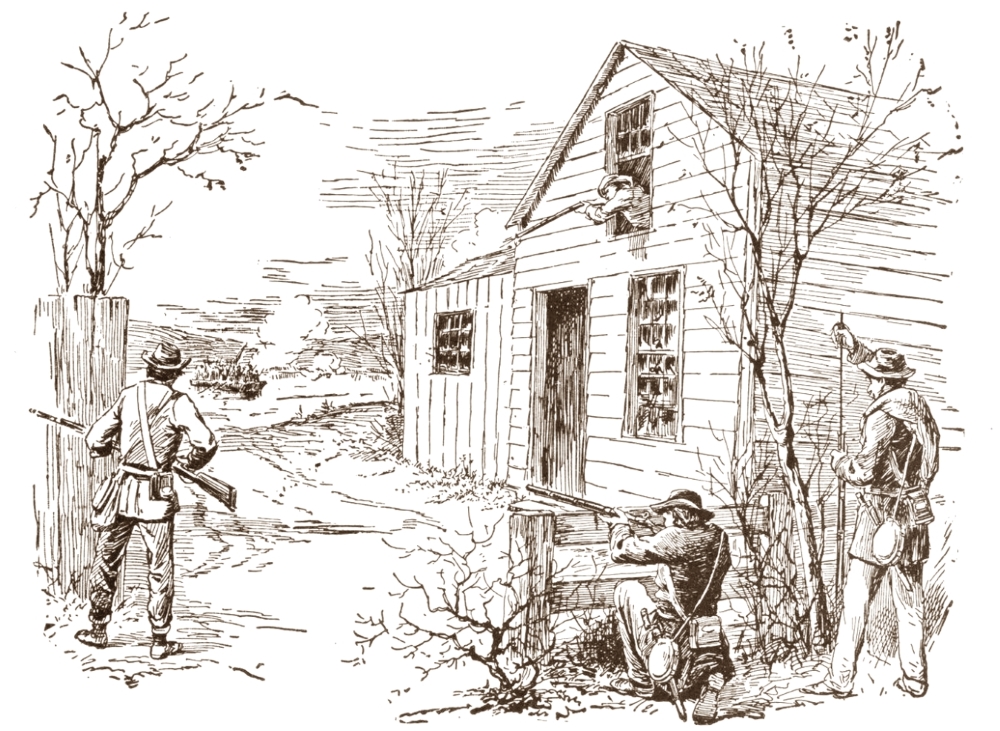 Confederate snipers using house for cover (from The Boys of '61 by Cof-fin).
| | |
| --- | --- |
| | |
| Battlefield map showing general locations of combatants between 10:00 and 11:00 a.m. Click on thumbnail to load high resolution version of map. | Battlefield map showing general locations of combatants between 11:00 a.m. and 12 noon. Click on thumbnail to load high resolution version of map. |
---