Stop 7W—Rock Ledge
[Waypoint 39.015700, -94.527466]
This tour stop marks the location of the rock ledge which the Confederates used for cover during the first part of the battle.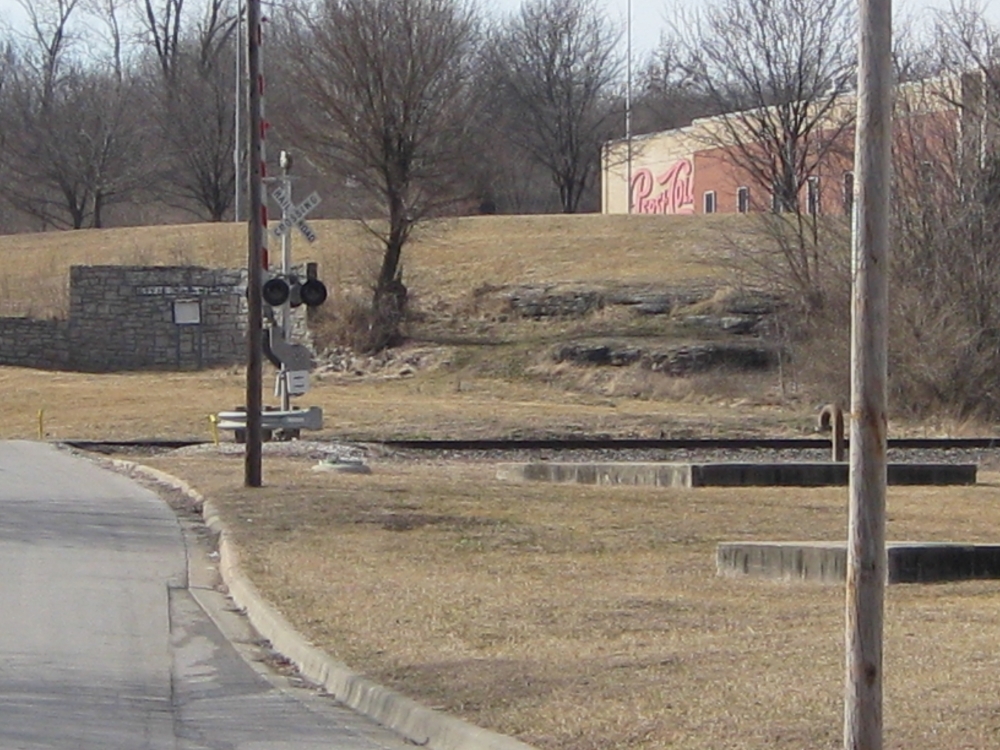 View of Rock Ledge tour stop.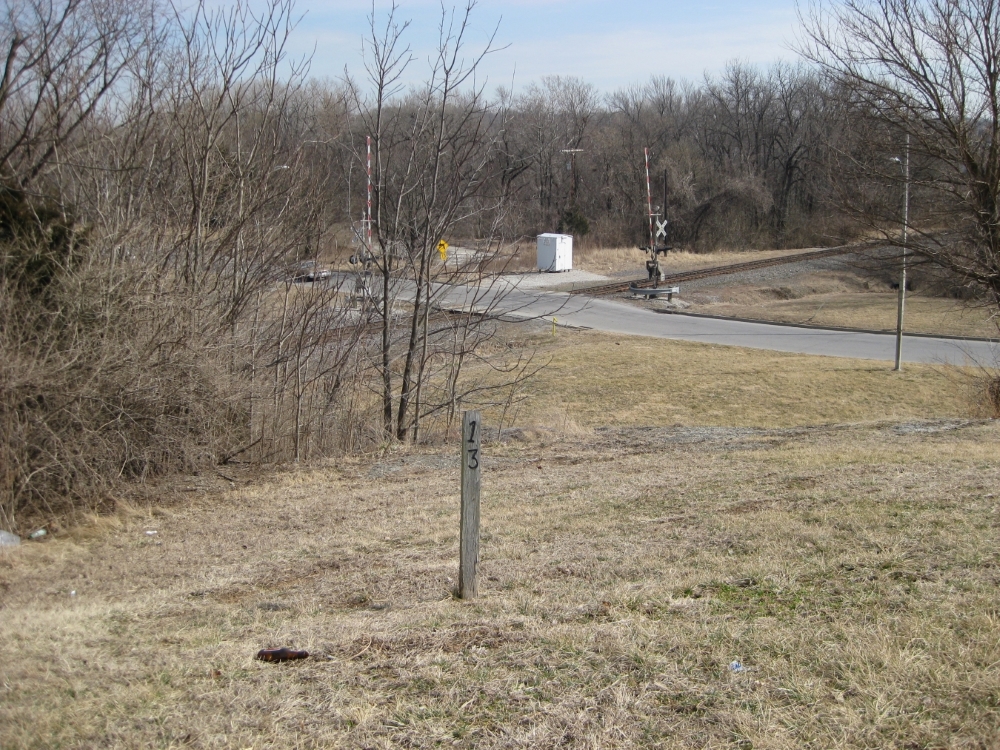 Rock ledge marker 13 from the old walking tour.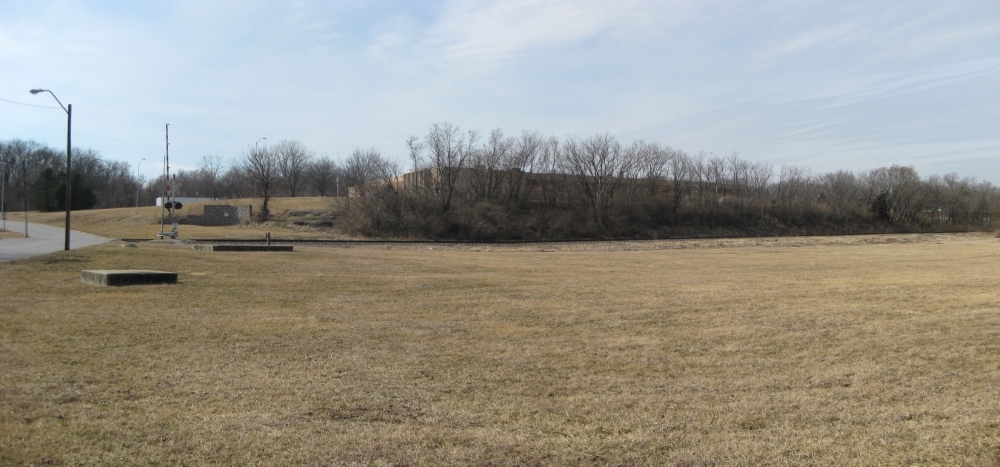 View of rocky ledge with route of Byram's Ford Road to the left.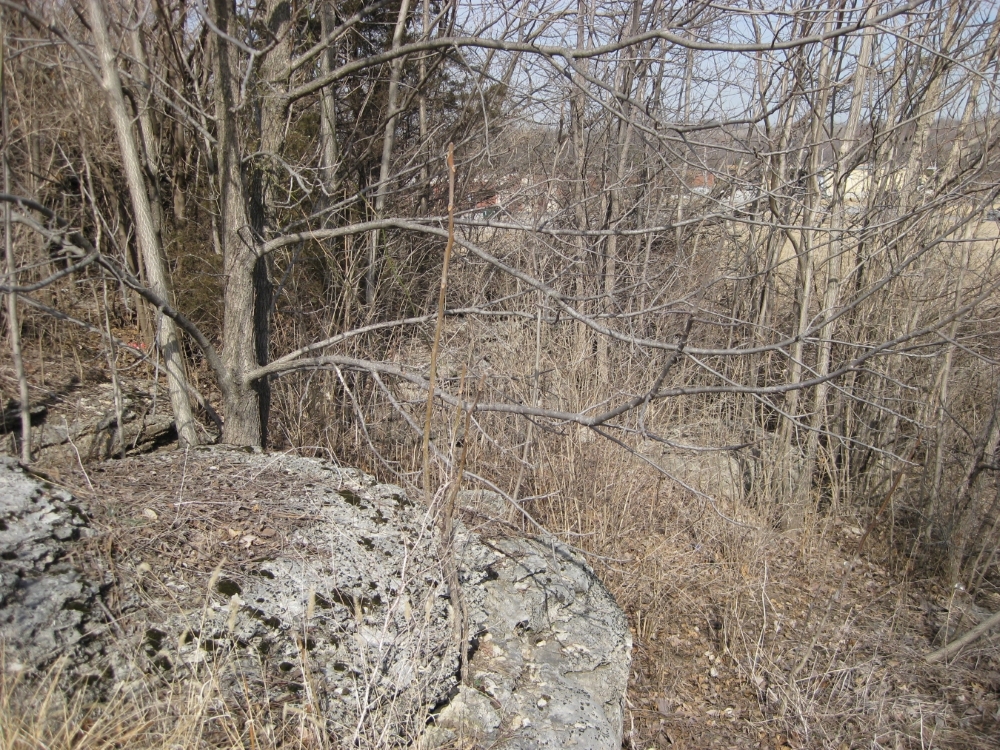 Close up of rock ledge near tour stop.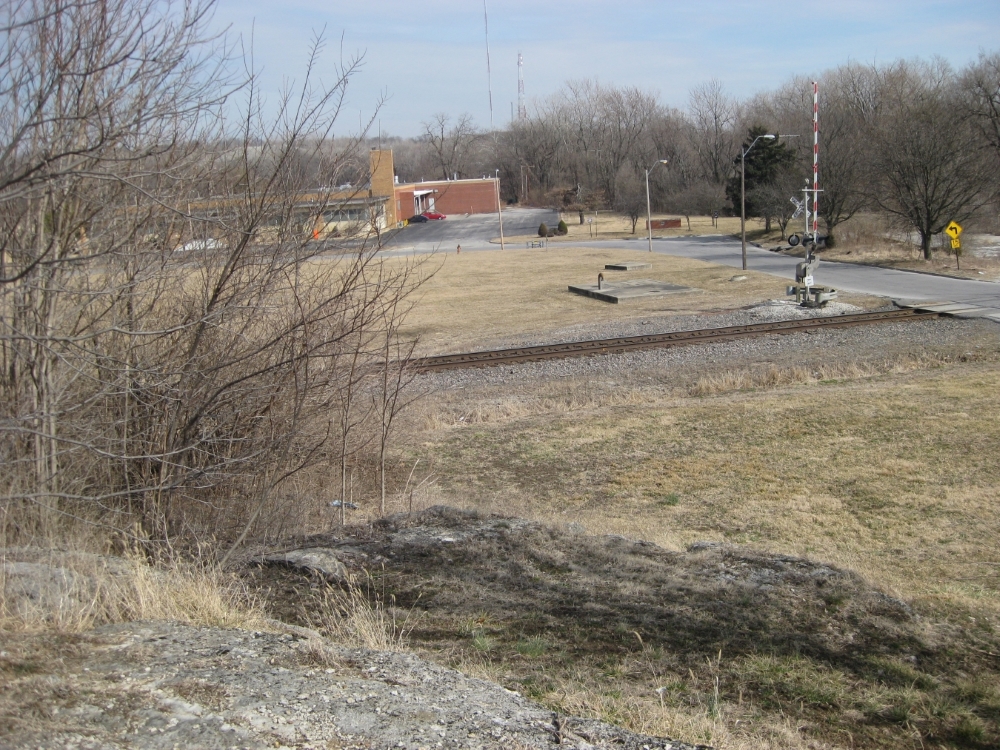 View looking east from rock ledge tour stop.
| | | |
| --- | --- | --- |
| | | |
| Battlefield map showing general locations of combatants between 8:30 and 9:00 a.m. Click on thumbnail to load high resolution version of map. | Battlefield map showing general locations of combatants between 9:00 and 10:00 a.m. Click on thumbnail to load high resolution version of map. | Battlefield map showing general locations of combatants between 10:00 and 11:00 a.m. Click on thumbnail to load high resolution version of map. |
---