Historical Marker: Pilot Knob Mountain
Tour Stop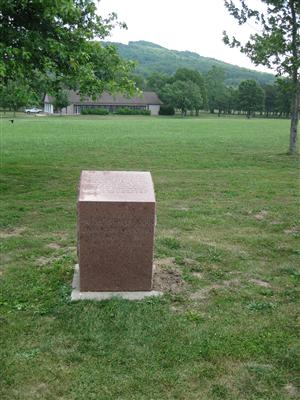 Directions
: The Pilot Knob Mountain Historical Marker [ Waypoint = N37 37.219 W90 38.413 ] is located on the Fort Davidson State Historical Site close to the Fort Davidson Historical Marker.
Description
: The text on the historical marker:
Battle of Pilot Knob

Pilot Knob Mountain

September 27, 1864

1:00 P.M. – 2:30 P.M.

Prior To The Confederate Attack On Ft. Davidson, A Detachment Of 3rd M.S.M. Cavalry Was Forced Off Pilot Knob Mountain By Slemons' And McCray's Rebel Brigades. The 3rd M.S.M.'S Commanding Officer Major James Wilson, Was Taken Prisoner. After The Battle He Was Executed By The Rebels. During The Assault On Ft. Davidson, Slemons' And McCray's Brigades Anchored The Right Wing Of The Confederate Army At The Base Of Pilot Knob Mt.
---