Historical Marker: The Arcadia Valley (North)
Tour Stop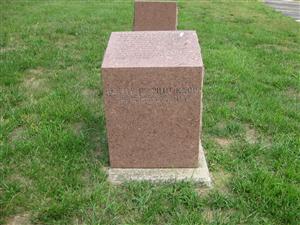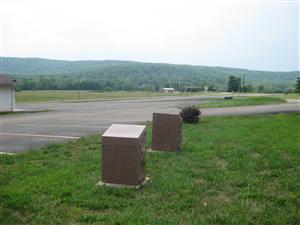 Directions
: This is the last stop on the tour. The Arcadia Valley (North) Historical Marker [ Waypoint = N37 37.688 W90 39.001 ] is located next to the Caledonia-Potosi Road Historical Marker near the intersection of McCune Street (Old Highway 21) and State Highway 21 and is identical to the marker located in Arcadia.
Description
: The text on the historical marker:
Battle of Pilot Knob

The Arcadia Valley

The three towns of Arcadia, Ironton, and Pilot Knob are located in the Arcadia Valley. The valley's iron mining industry helped spur population growth and led the St. Louis & Iron Mt. Railroad to extend its tracks to Pilot Knob in 1858. The strategic nature of the railroad terminus and supply depot then situated in Pilot Knob explains the presence of Union Forces in the Valley during the Civil War and why the Battle of Pilot Knob was fought.
---