Union Artillery Position
Tour Stop 3.3 [ Waypoint = N38 08.642 W94 43.376 ]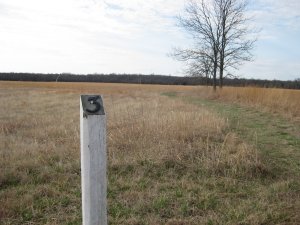 Directions to Stop #3.3: You should be able to see Trail Marker 3 just south and west of where you are standing at Trail Marker 2. Just follow the trail heading right (west) to the next marker. This tour stop is located near Pleasanton, Kansas 66075.
Description: Once the Federal attack began, a section from the Second Missouri Light Artillery (to 3-inch Ordnance Rifles) advanced to the spot near where you are standing. They were positioning themselves to be able to fire on the Confederate positions more accurately.
As it turns out, this pair of guns actually ended up firing at two companies of Federals from the Fourth Iowa Cavalry Regiment that had been able to get around the Confederate right flank. Fortunately, there were few casualties that resulted from this fire.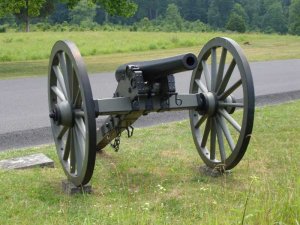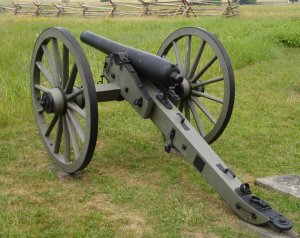 ---