The Confederate Retreat
Tour Stop 3.6 [ Waypoint = N38 08.342 W94 43.358 ]
Directions to Stop #3.6: You may not be able to see Trail Marker 6 south of where you are standing at Trail Marker 5. But just follow the trail straight ahead (south) to the next marker. This tour stop is located near Pleasanton, Kansas 66075.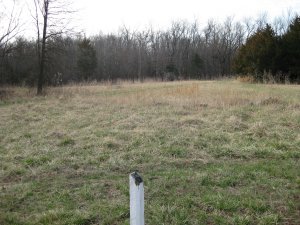 Description: The Confederate line was broken in several places by the charging Federals. Because most of the Confederates were armed with single shot rifles, they were able to shoot only once and then use there weapons as clubs. The charging Federals were armed with sabers and pistols. The close in fighting was club against saber.
The entire Confederate line had been broken is a span of 15-20 minutes. Units from Benteen's Brigade reached Mine Creek and blocked the fords. The Confederates had to abandon most of their artillery (8 guns) as they retreated. They had difficulty escaping across the creek because of the steep banks.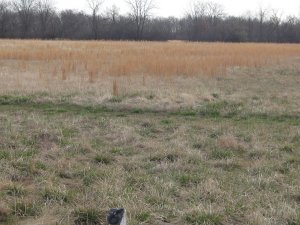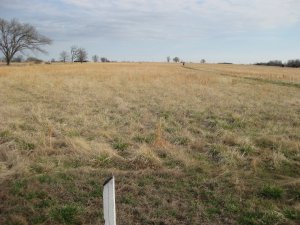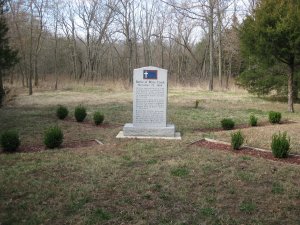 Just a little bit south of Trail Marker 6 is a memorial to the 600 Confederate casualties [ Waypoint = N38 08.314 W94 43.363 ]. The flag on the marker is the Missouri Battle Flag.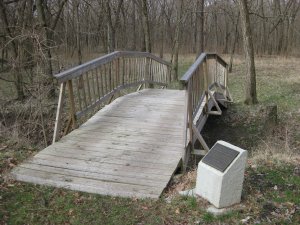 Following the trail south to Trail Marker 7 will bring you to the Lieutenant Colonel Frederick W. Benteen Memorial Footbridge [ Waypoint = N38 08.245 W94 43.358 ].
---