Joseph Orville Shelby
(December 12, 1830 - February 13, 1897)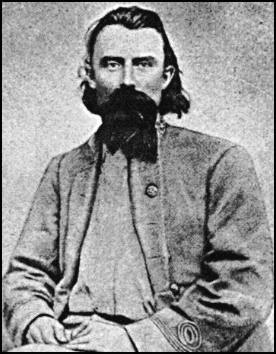 On his deathbed, former Union Major General Alfred Pleasonton would say, "Shelby was the best cavalry general of the South. Under other conditions, he would have been one of the best in the world."
Joseph "Jo" Shelby was a wealthy businessman living in Waverly, Missouri when the American Civil War broke out. Shelby recruited many individuals to fight for the Southern cause and would rise to the rank of Brigadier General in command of a Cavalry Division for the Confederates.
Shelby refused to surrender at the end of the war and went to Mexico for two years before returning to Missouri.
---