News
Oct 1, 2014
Category: American Civil War
Posted by: TheMuse
Now available: A Day Late and a Dollar Short: The Fate of A. J. Smith's Command during Price's 1864 Missouri Raid by Dick Titterington
May 7, 2014
Category: American Civil War
Posted by: TheMuse
Now available: Sterling Price Returns: The Southern Counteroffensive to Retake Missouri in 1861, Trans-Mississippi Musings Volume 3 by Dick Titterington
Dec 26, 2013
Category: American Civil War
Posted by: TheMuse
New eBook (Kindle edition) from Trans-Mississippi Musings Classics!
The Civil War Classics series from Trans-Mississippi Musings brings the best of the works by authors who were present during the American Civil War in those states and territories west of the Mississippi River. These are public domain works, which I have reformatted as eBooks. One of the best regimental histories available is A Southern Record: The History of the Third Regiment Louisiana Infantry published in 1866 by William H. Tunnard.

David Rice Atchison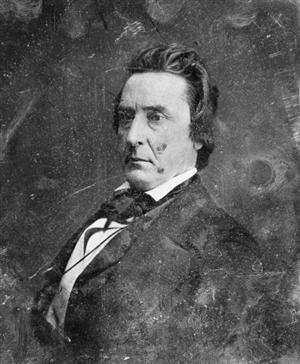 (August 11, 1807 – January 26, 1886)
David Rice Atchison was a Missouri politician who was a leader of pro-slavery supporters during Bleeding Kansas.
---