Stop 56: Marmaduke's Defense Line, Left
[Waypoint 39.018345-94.530022]
This tour stop is located about 100 yards up the hill. The tour stop is about 40 yards past the back (fenced) entrance into the Pepsi Beverages Co. bottling plant.
This is the location of Tour Stop 17B (Log House and Defensive Line) from the original Battle of Westport Auto Tour. Unfortunately, the old marker is missing and only the post remains, but here's the marker's inscription.
This log house hiding Confederate snipers was in front of the defensive line 250 yards to the south. Heavy fighting took place there on October 23, 1864 between Marmaduke's Confederates and Pleasonton's Cavalrymen. Clark's Confederate Brigade was in line here, fortified with fence rails. It ran south to 63rd from the cliff which is a few rods to the north. Pleasonton drove them to the west at 11 A.M.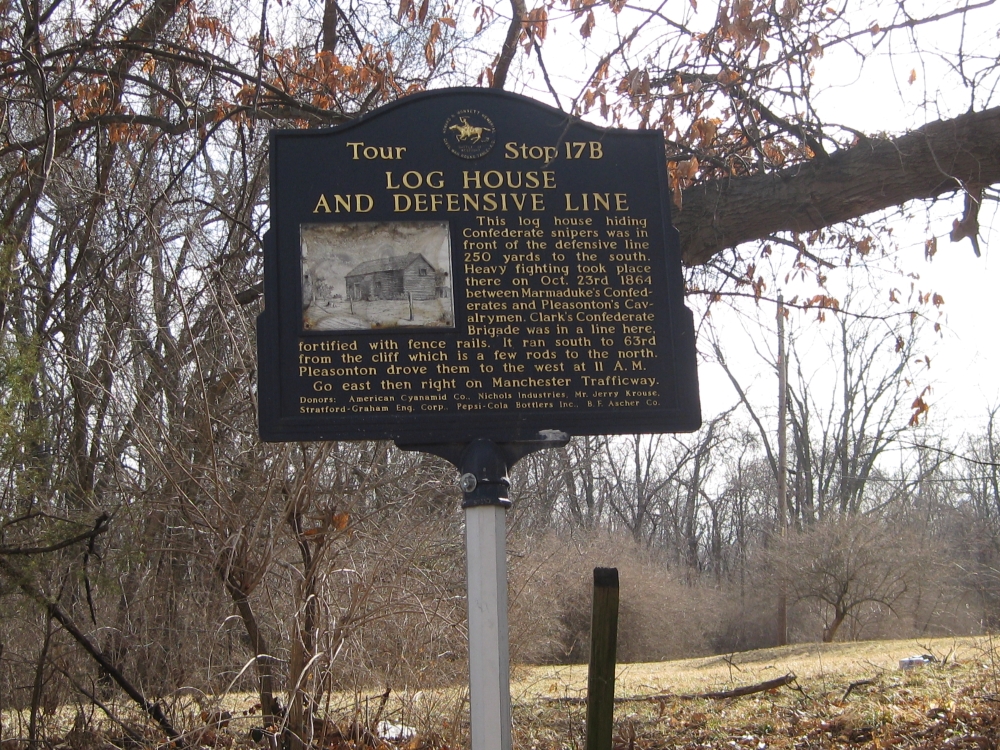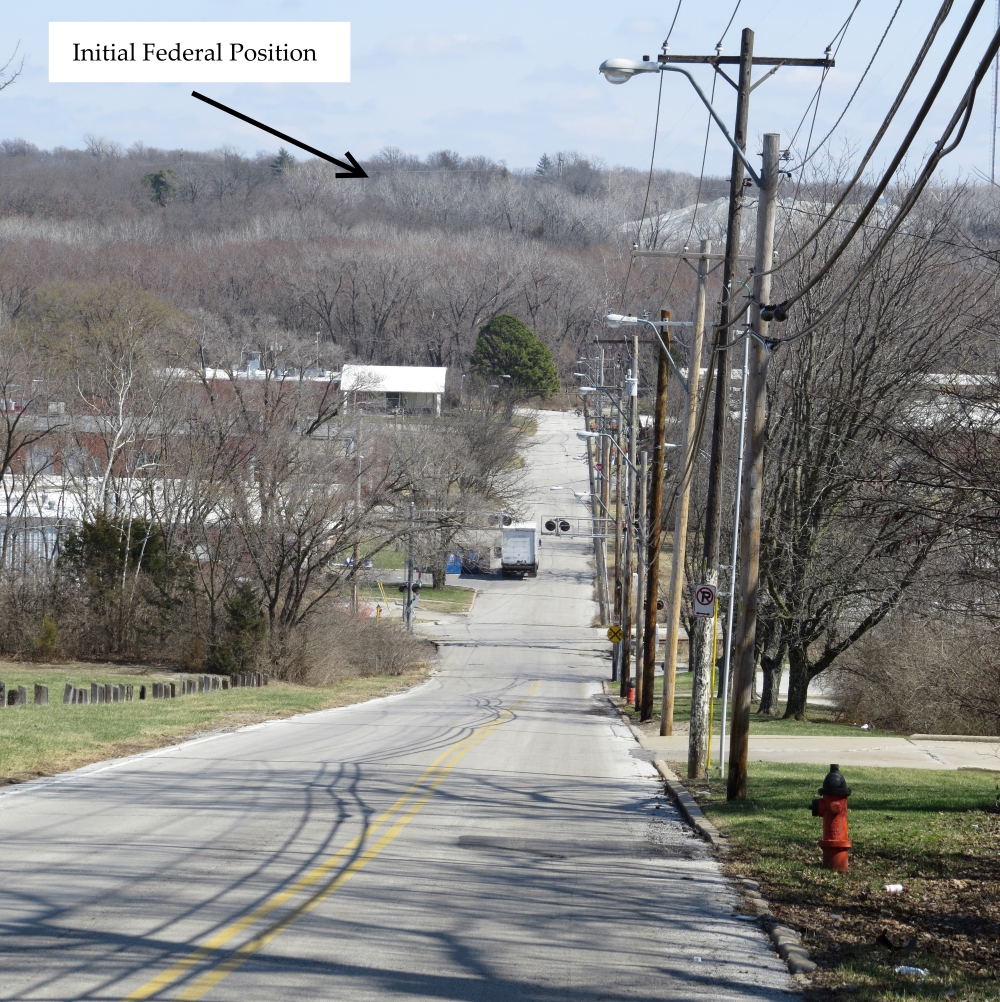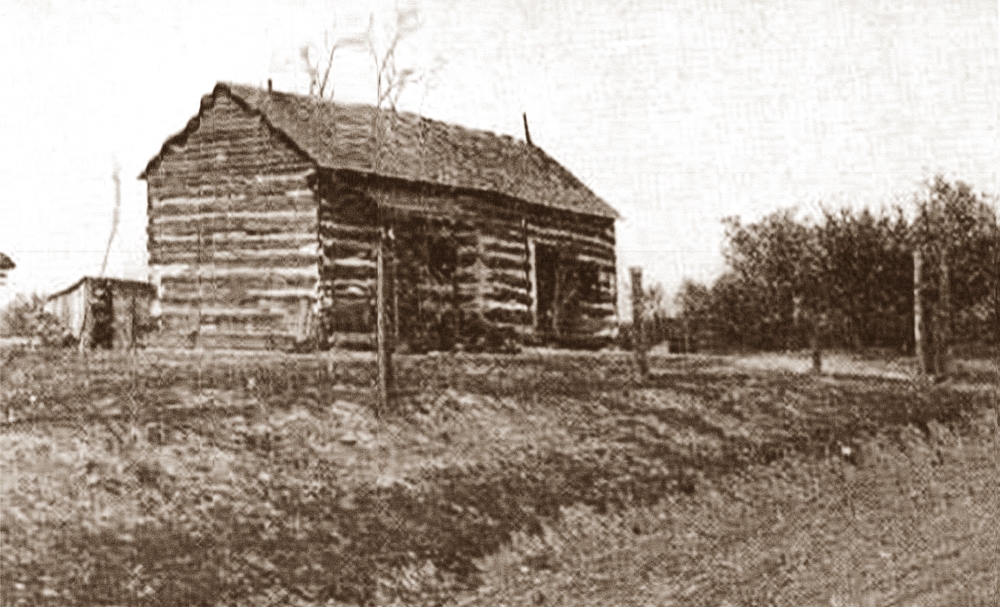 ---