Stop 33: Union Cemetery: Civil War Dead Monument
[Waypoint 39.075976 -94.580701]
This tour stop is a granite obelisk commemorating the deaths of 15 Confederate soldiers captured during the Battle of Westport, whose remains are located somewhere within Union Cemetery in Kansas City, Missouri.
Additional burials of note:
(A) Josephine Anderson [Waypoint 39.074633 -94.580650].
(B) Pvt. John Taylor, Company C, 2d Missouri Cavalry [Waypoint 39.075350 -94.581367].
(C) Capt. George Caleb Bingham, Company C, Van Horn's Battalion [Waypoint 39.075771 -94.580637].
(D) Alexander Majors [Waypoint 39.076040 -94.581234].
(E) John Calvin McCoy [Waypoint 39.075618 -94.580641].
(F) John and Henrietta Simpson Harris [Waypoint 39.075073 -94.580680].
(G) William Gilliss [Waypoint 39.075859 -94.581126].
(H) Pvt. George Harris, Company K, 15th Kansas Cavalry [Waypoint 39.074283 -94.582033].
(I) Pvt. Nathaniel M. Gwynne, Company H, 13th Ohio Cavalry [Way-point 39.075317 -94.582200].
(J) Charles E. Kearney [Waypoint 39.075545 -94.580910].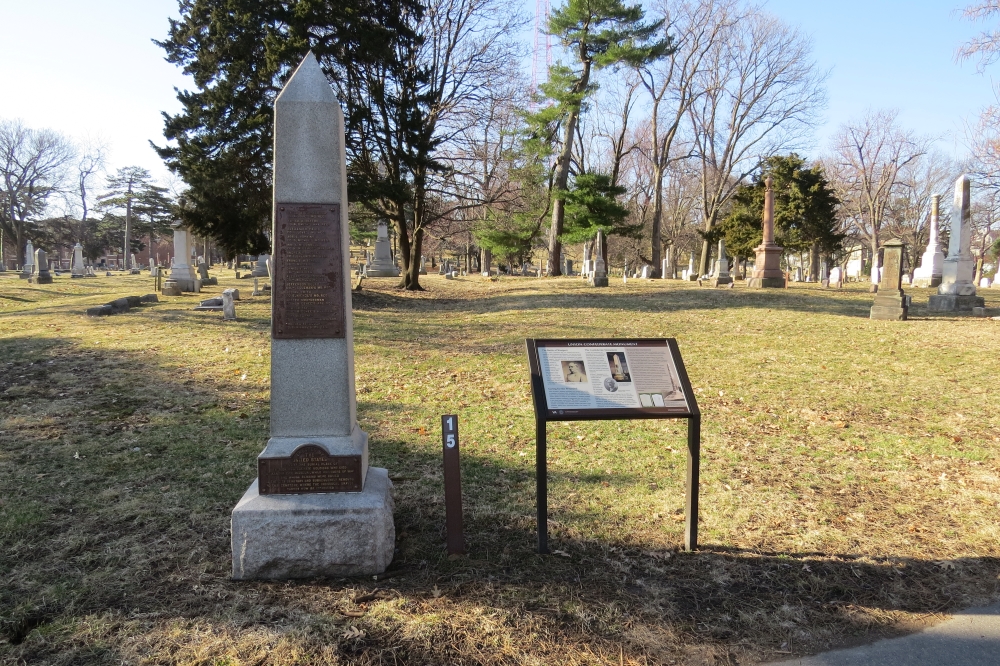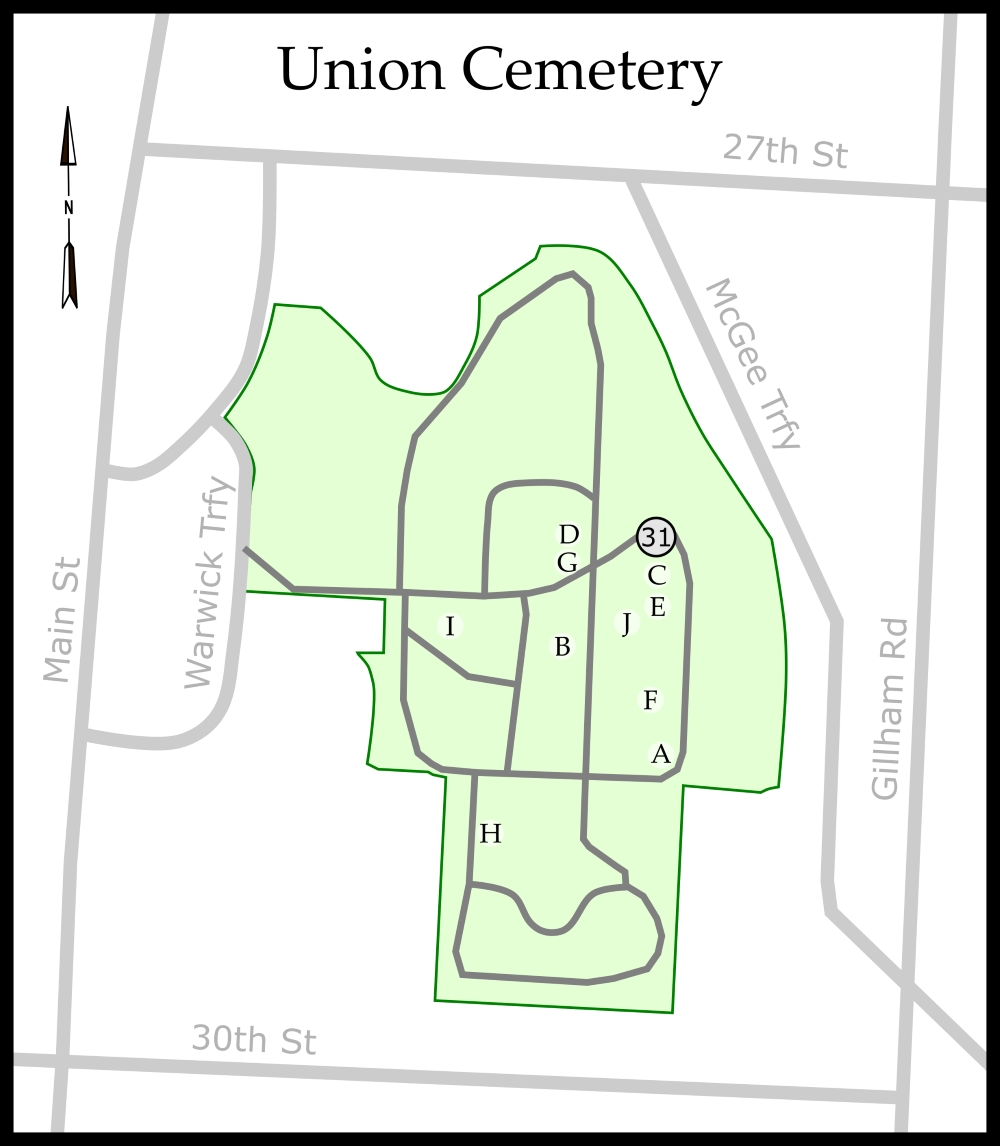 ---