Stop 4: Moonlight's Position, 8:00 a.m.
[Waypoint 39.135520 -94.321924]
Look north across US Highway 24. Although it's difficult to see the terrain features because of the trees, you can still see the elevation rise in this direction. Col. Thomas Moonlight deployed most of his regiment and four artillery pieces about 300 yards or so to the north/northwest. From this location, the Federals had a good view of the bridge over the Little Blue River, about a half a mile east-southeast of their position.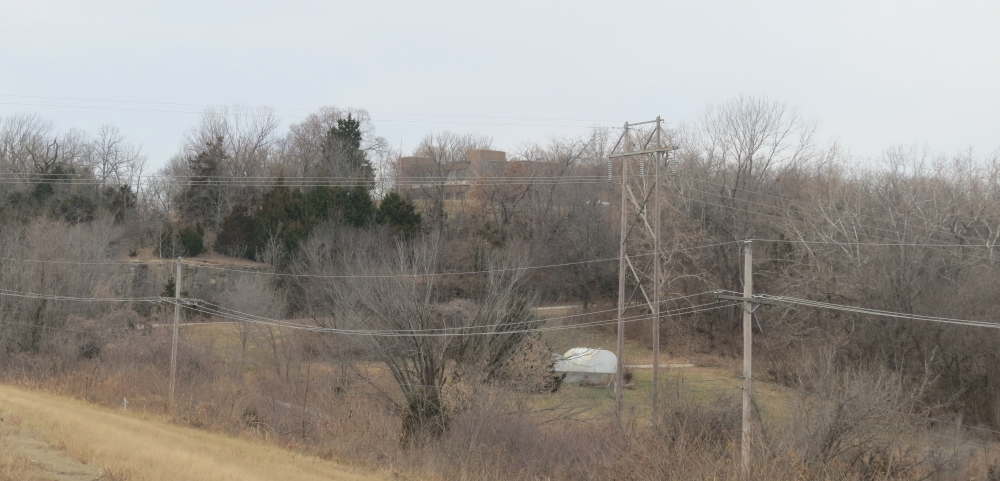 ---