Stop 3: Engagement at the Little Blue
[Waypoint 39.136683 -94.312732]
This tour stop is a historical marker located just east of where US Highway 24 crosses the Little Blue River. The historical marker is nestled among the red cedars in the right-of-way on the right (north) side of the highway.
"Engagement at the Little Blue" Historical Marker
Here on the morning of October 21, 1864 General Marmaduke's Confederate forces attacked Union troops under Colonel Moonlight drawn up on the hill to the west. Federal resistance was fierce until 10 A.M. when General Shelby's Confederate cavalry moving up on the main road caused Moonlight to fall back to Independence.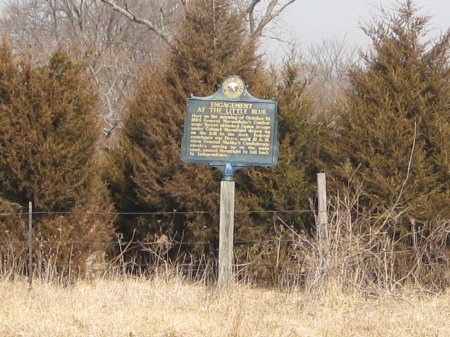 ---