Skirmish at Cross Timber Hollow (Pott's Hill)
Tour Stop
Directions: This tour stop [ Waypoint =N36 29.923 W94 01.456 ] is located near the Missouri / Arkansas state line about 7 miles southwest of Washburn, Missouri 65772 and about 4.5 miles southwest of Seligman, Missouri 65745.There is a Historical Marker [ Waypoint = N36 29.923 W94 01.456 ] on the east side of the road.
Continue heading south on Farm Road 1050.
After about 3 miles, you will begin traveling on County Road DD.
After another 1.5 miles, you should see the historical marker on your left near where the road changes from pavement to gravel.
Description: You are standing near the location of yet another skirmish that took place between Missouri State Guard Major General Sterling Price's rear guard and the pursuing Federal Cavalry under the command of Colonel Calvin A. Ellis. The historical marker reads s follows:
"On the Arkansas-Missouri line where the Telegraph Road entered ten-mile long Cross Timber Hollow on February 16, 1862 occurred the first skirmish on Benton County soil. Brig. Gen. Curtis' Federal army overtook the rear guard of Maj. Gen. Price as he retreated southward. This marked the beginning of the Pea Ridge Campaign."


By February 1862, a narrow path had been cleared through the felled tree blockade. On February 16th, Colonel Ellis's 1st Missouri Cavalry had once again caught up to the rear of the retreating Missouri State Guard, this time in Cross Timber Hollow. Instead of attacking, Ellis waited for support to arrive. Missouri State Guard Colonel Henry Little had deployed Colonel Elijah Gates's 1st Missouri Cavalry and a section from Captain Churchill Clark's Battery to retard the Federal advance. But this rear guard withdrew when the Federals showed up.

When Union Brigadier General Jefferson C. Davis arrived with the support from his 3rd Division for Colonel Ellis Davis ordered Ellis out after the fleeing Southerners. There was a brief, but furious fight between the southern 1st Missouri Cavalry (commanded by Colonel Gates) and the Federal 1st Missouri Cavalry (commanded by Colonel Ellis). During the fight, Missouri State Guard Colonel Little ordered his infantry forward to support the cavalry. This caused the Federals to withdraw back to Big Sugar Creek just north of the Missouri-Arkansas border.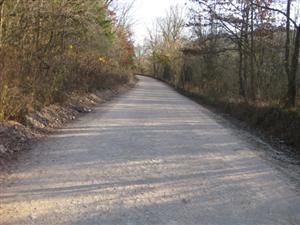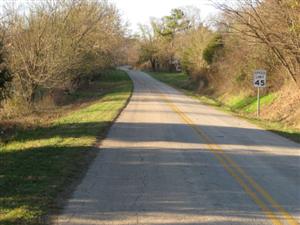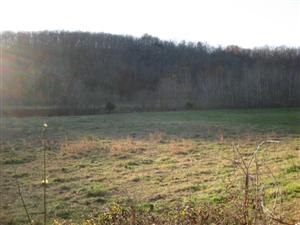 ---