News
Feb 18, 2011
Category: General
Posted by: TheMuse
I'm on Twitter as theCivilWarMuse.
May 13, 2010
Category: American Civil War
Posted by: TheMuse
Are you confused about what was the offical national flag of the Confederate States of America? Here's a link to a YouTube video called, Vexillology and the Confederate Flag, featuring Dr. Thomas G. Clemens of Hagerstown Community College.

Stop 65: Thomas Farmhouse
[Waypoint 38.953478 -94.596144]
The last tour stop is a historical marker located near the intersection of Wornall Road and W. 96th Terrace.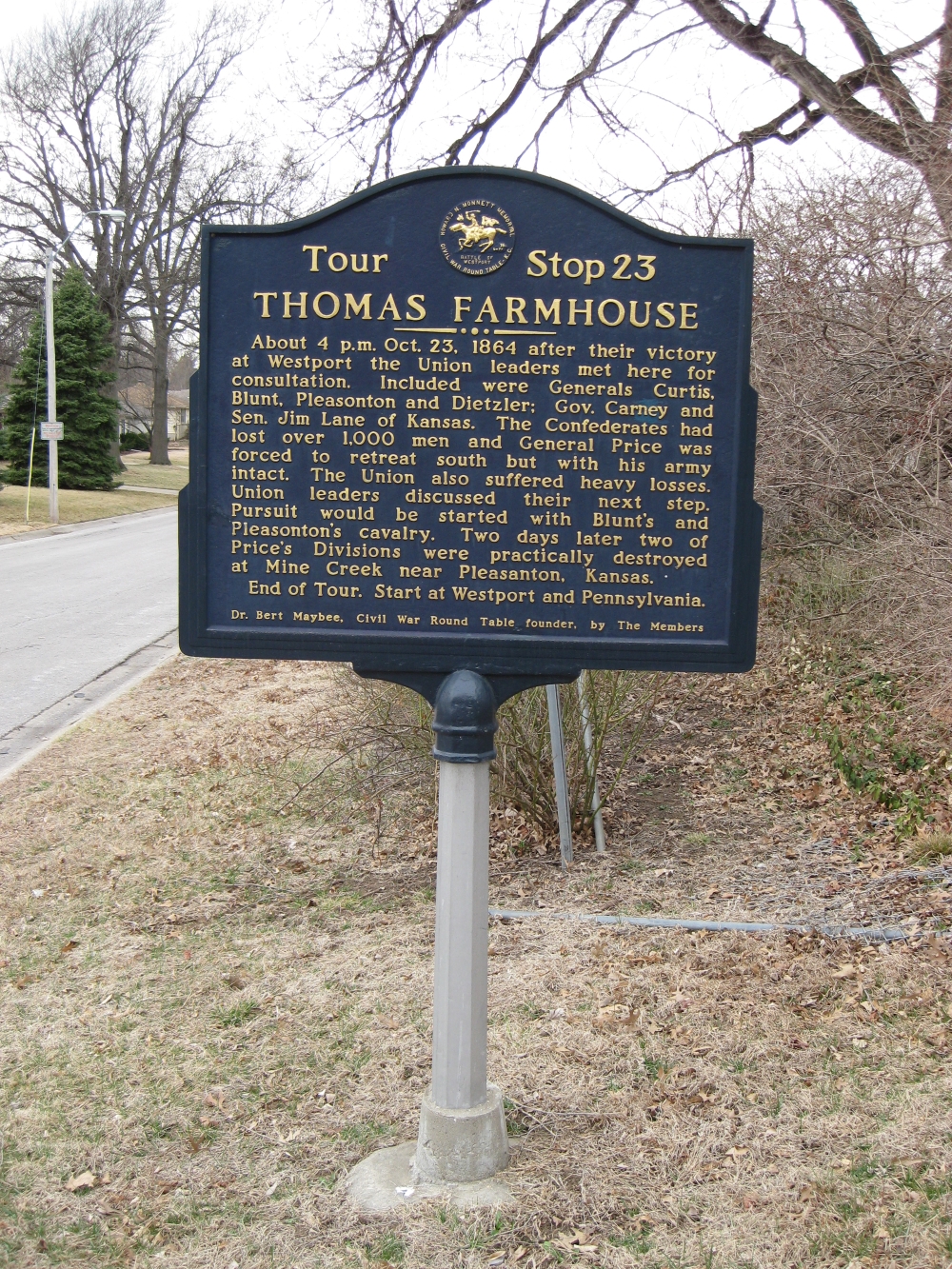 ---