News
Dec 26, 2013
Category: American Civil War
Posted by: TheMuse
New eBook (Kindle edition) from Trans-Mississippi Musings Classics!
The Civil War Classics series from Trans-Mississippi Musings brings the best of the works by authors who were present during the American Civil War in those states and territories west of the Mississippi River. These are public domain works, which I have reformatted as eBooks. One of the best regimental histories available is A Southern Record: The History of the Third Regiment Louisiana Infantry published in 1866 by William H. Tunnard.
Oct 8, 2013
Category: General
Posted by: TheMuse
Volume 2 of Trans-Mississippi Musings, "Border State Contest: Civil War Comes to Missouri in 1861" Both the Kindle edition and the Paperback edition are available from Amazon.
Jul 20, 2013
Category: General
Posted by: TheMuse

Stop 65: Thomas Farmhouse
[Waypoint 38.953478 -94.596144]
The last tour stop is a historical marker located near the intersection of Wornall Road and W. 96th Terrace.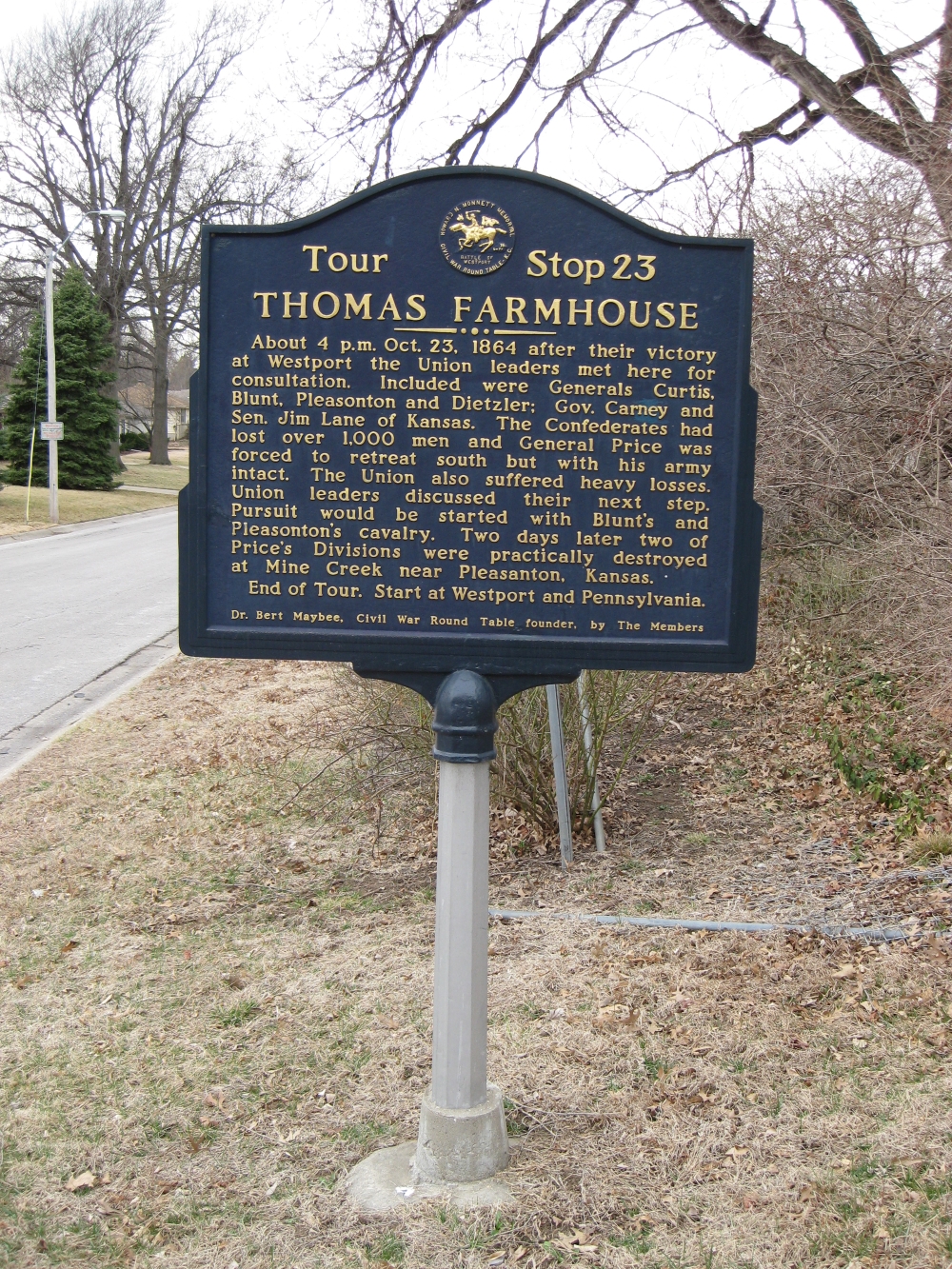 ---