David Rice Atchison Grave
Tour Stop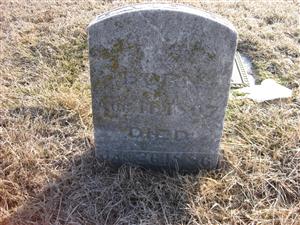 Directions: The David Rice Atchison Grave [ Waypoint = N39 33.493 W94 26.675 ] is located the Greenlawn Cemetery, 211 North Main Street, in Plattsburg, Missouri 64477
After leaving the courthouse, head south on Main Street (you will cross Missouri Highway 116).
After about 0.4 miles the road curves around to the left (east).
The entrance to Greenlawn Cemetery [ Waypoint = N39 33.526 W94 26.761 ] is just ahead on your right.
Follow the "Arrows" to the Atchison grave site.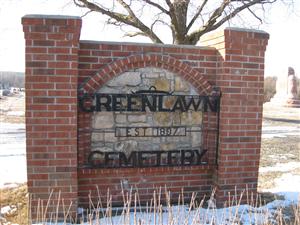 Description: You are standing next to the Atchison-Allen family plot which is marked by the tall obelisk. Immediately east of the obelisk is the stone marker for David Rice Atchison's grave. Just in front of the grave stone is a metal plaque memorial.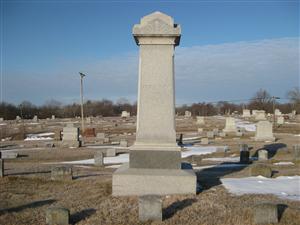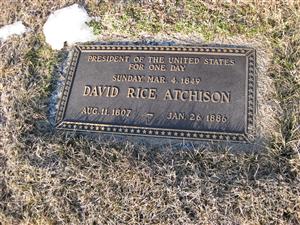 The label of 'President of the United States for One Day' originated from when Atchison was elected in 1845 to be President pro tempore of the U. S. Senate. This led to the controversial story that Atchison became "President for a Day" on Sunday, March 4, 1849 when outgoing President James Polk's term ended at noon on March 4, which was a Sunday. His successor, Zachary Taylor, refused to be sworn into office on the sabbath (Sunday). In reality, Polk's term automatically extended until President-elect Taylor was sworn in the next day.
Following the Southern defeat at the Battle of Pea Ridge during the American Civil War, David Rice Atchison resigned his commission in the Missouri State Guard and retired to his farm in Plattsburg, Missouri. David Rice Atchison died at the age of 78 on January 26, 1886.
---