Stop 8: Keystone Corners
Quantrill halted at Keystones Corners looking for individuals on his death list and for someone who could guide them the rest of the way to Lawrence.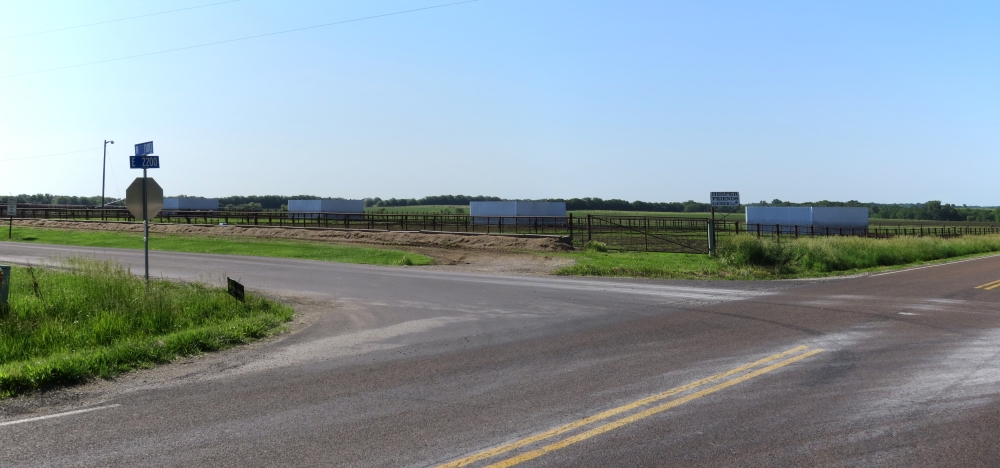 Intersection of N 1100 and E 2200 roads at Keystone Corners.
Looking north from Keystone Corners toward Eudora, Kansas.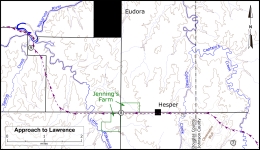 Map showing location of the Keystone Corners tour stop. Click on thumbnail to load high resolution version of the map.
---