Stop 26: The Ferry
Although the ferry no longer exists, its location at the time of the raid is a tour stop.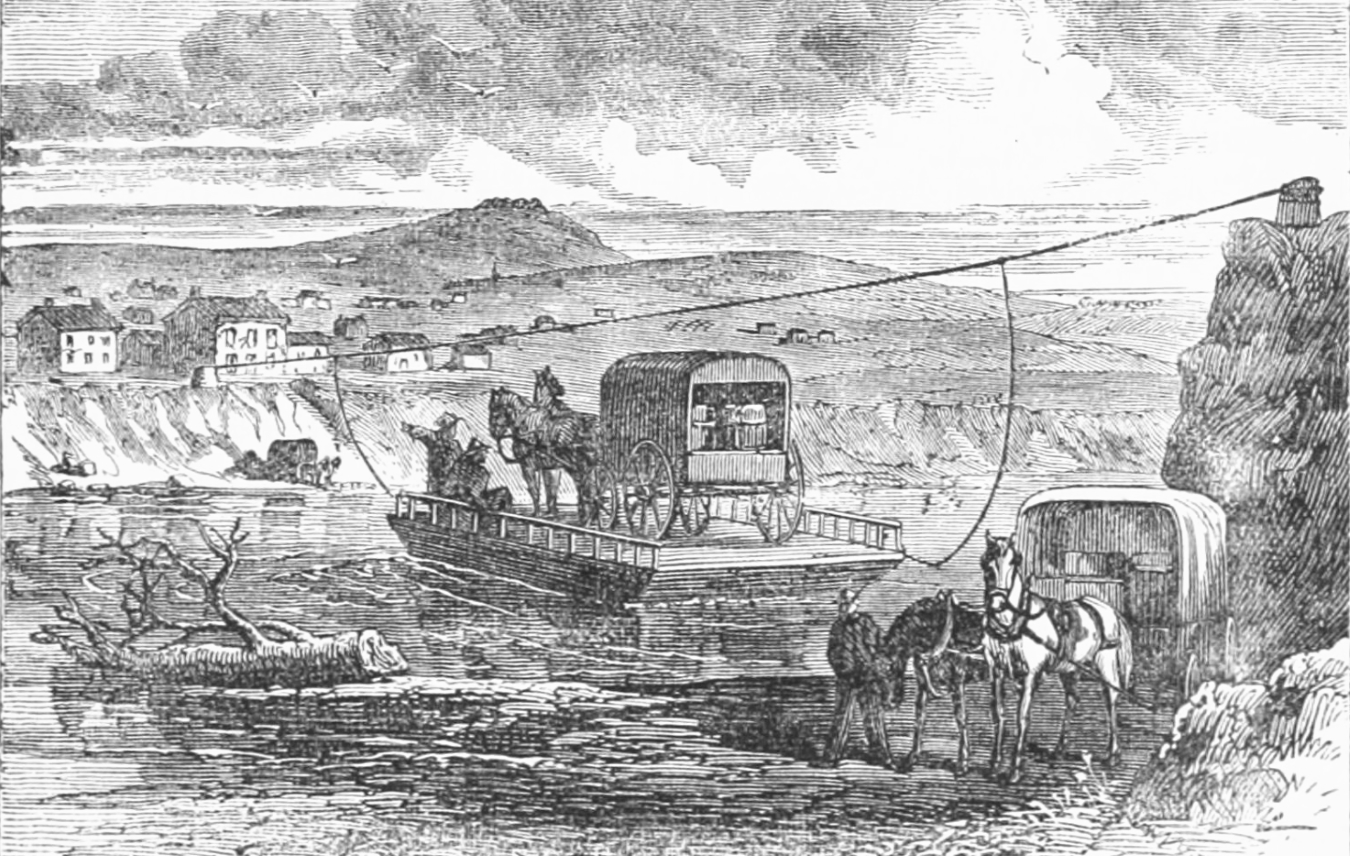 Sketch of ferry over the Kansas River in 1857 Lawrence (from Beyond the Mississippi by Richardson).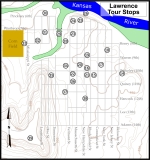 A detailed map of Lawrence showing location of the Ferry tour stop. Click on thumbnail to load high resolution version of the map.
---