Stop 39: Mount Oread Entrenchments
There is a marker at the location of a fort built for the defense of Lawrence. It was on the slopes of Mt. Oread on the present-day campus of the University of Kansas.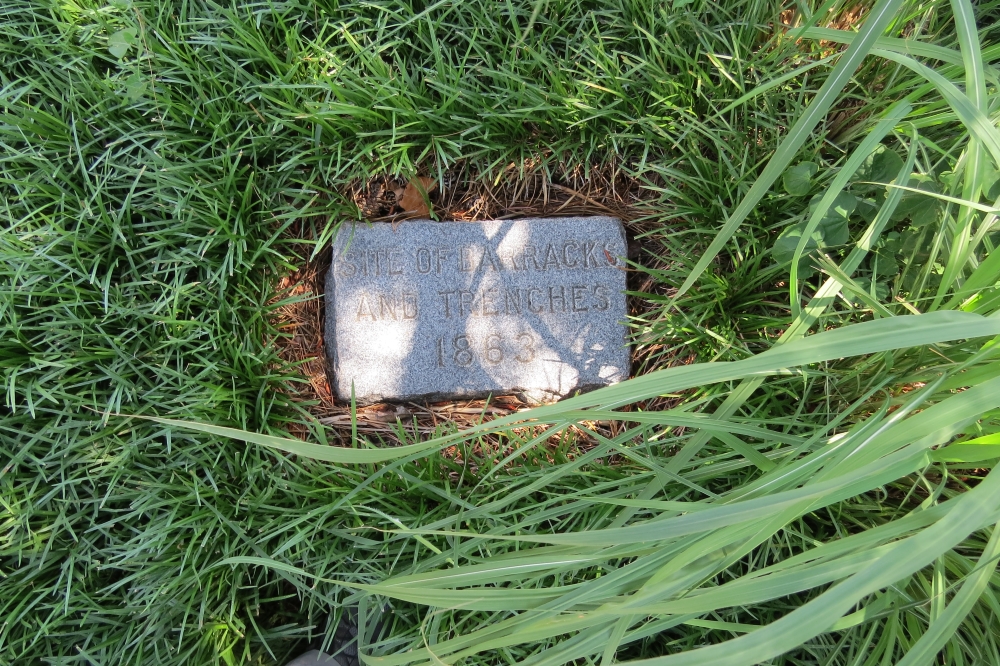 Site of Barracks and Trenches marker.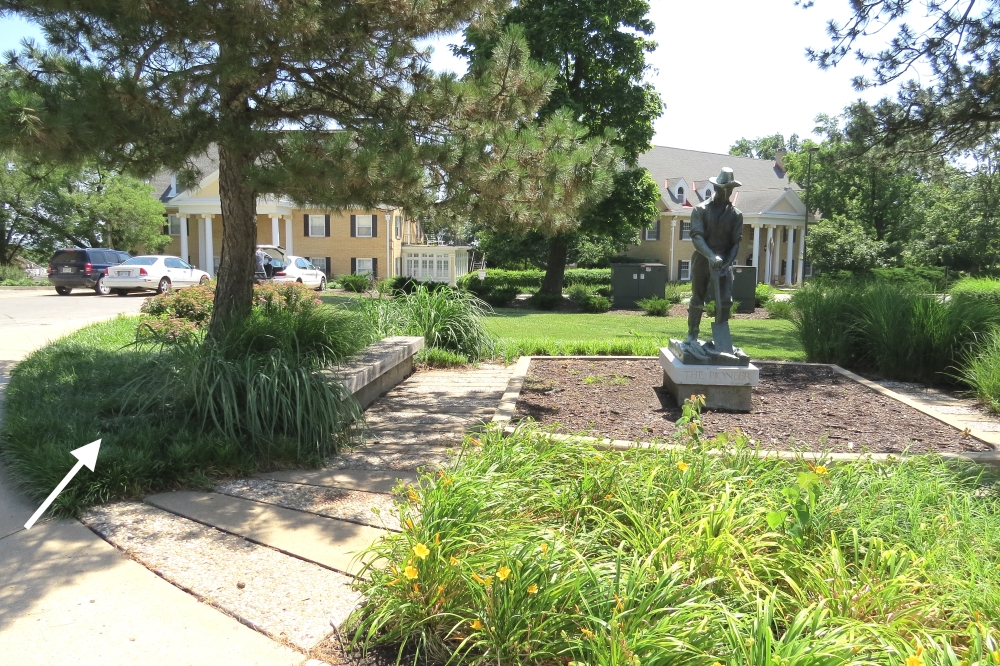 Statue of The Pioneer with white arrow showing location of marker.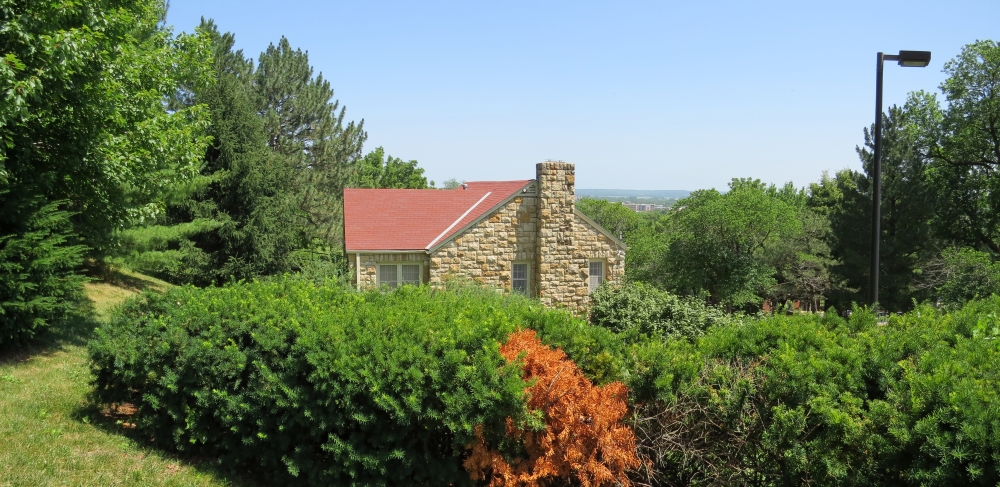 View from Mt. Oread of landscape off to the northeast).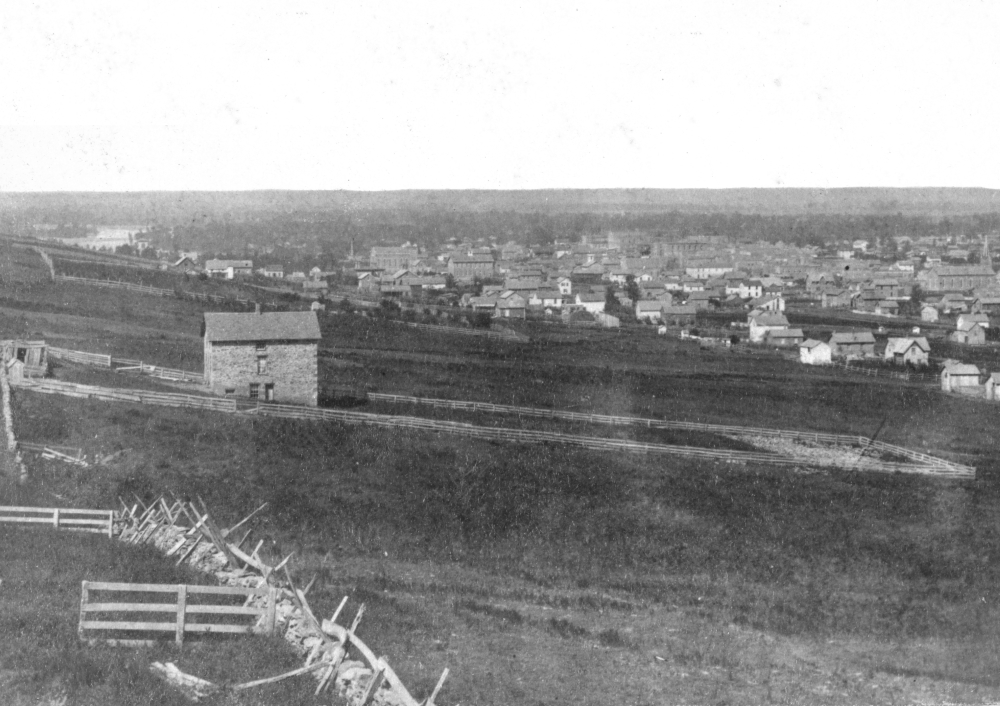 Photo taken from the Mt. Oread entrenchments in 1867 by Alexander Gardner (Library of Congress).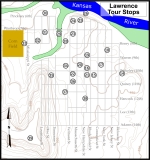 A detailed map of Lawrence showing location of the Mount Oread Entrenchments tour stop. Click on thumbnail to load high resolution version of the map.
---