Stop 6: Gardner
Now that they were well into Kansas, Quantrill turned north-west, heading for Gardner, Kansas, to get on the Oregon Trail.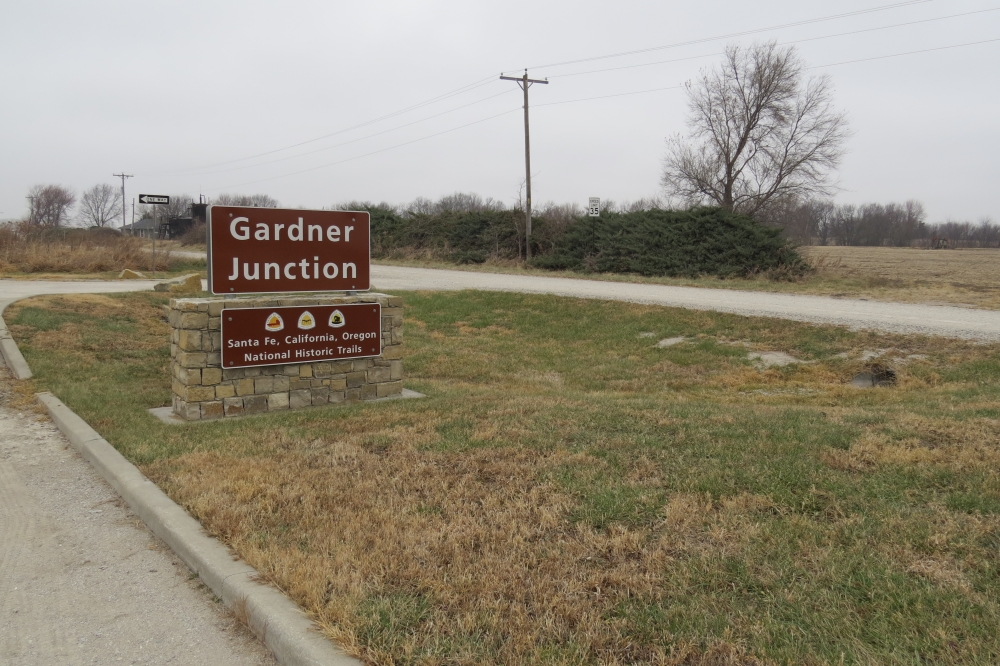 Gardner Junction sign.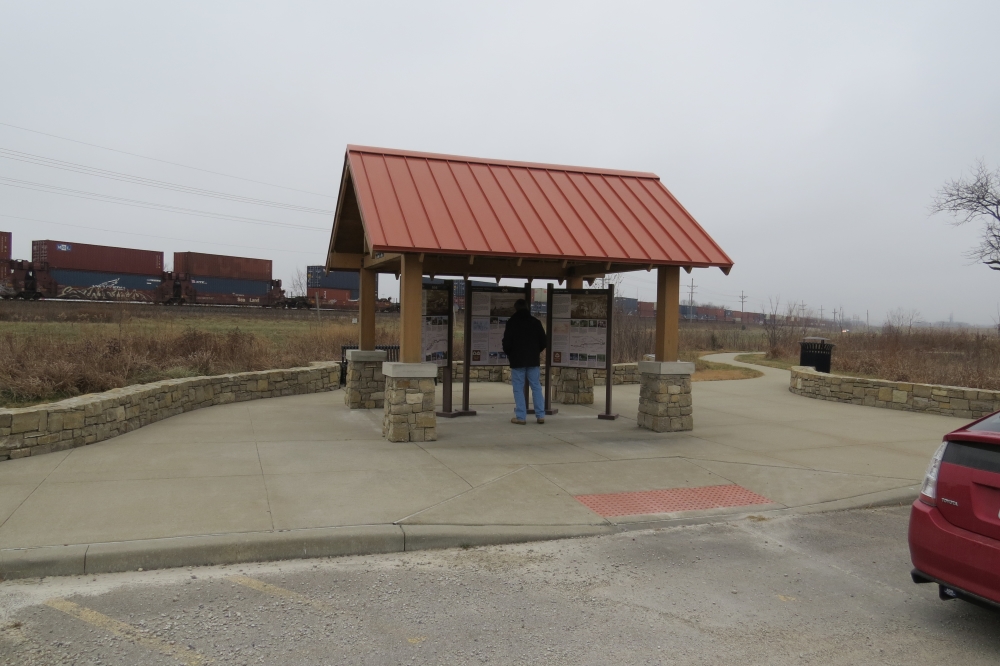 Information kiosk at Gardner Junction.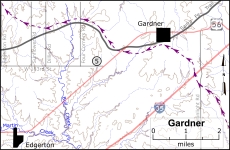 Map showing location of the Gardner tour stop. Click on thumbnail to load high resolution version of the map.
---