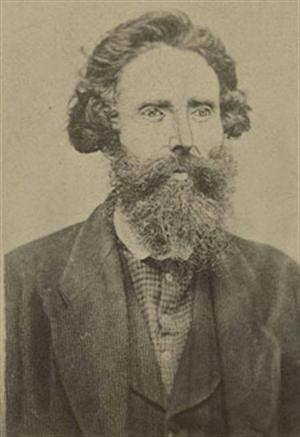 (December 22, 1814 – December 6, 1871)
James Montgomery was born in Ohio an late moved to Kentucky with his parents. After getting married, Montgomery would move to Missouri where he would wait for the Kansas Territory to be opened for settlement. In 1854, Montgomery emigrated to Mound City, Kansas. He soon became a leader of the free-state movement there. In Mound City he would raise a company of men to provide protection to free-state settlers in the area. He would use this company to conduct raids against pro-slavery men in Kansas and Missouri. In 1857, he was joined on these raids by Charles Jennison.
During the American Civil War, Montgomery would hold the rank of Colonel in command of a Third Kansas volunteer Infantry Regiment in the Lane Brigade. Like Jennison's Jayhawkers, Montgomery's regiment would become famous for its punitive raids against Missourians during the war. .