[Waypoint 39.015083, -94.529740]
This tour stop leads you up Bloody Hill where hand-to-hand fighting took place toward the end of the battle. Enter the wooded area marked by a Historic Byram's Ford Road sign. Then follow the path until you see a Bloody Hill Trail sign. Walk up to the top of Bloody Hill.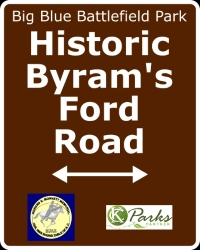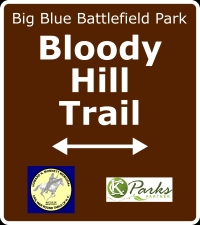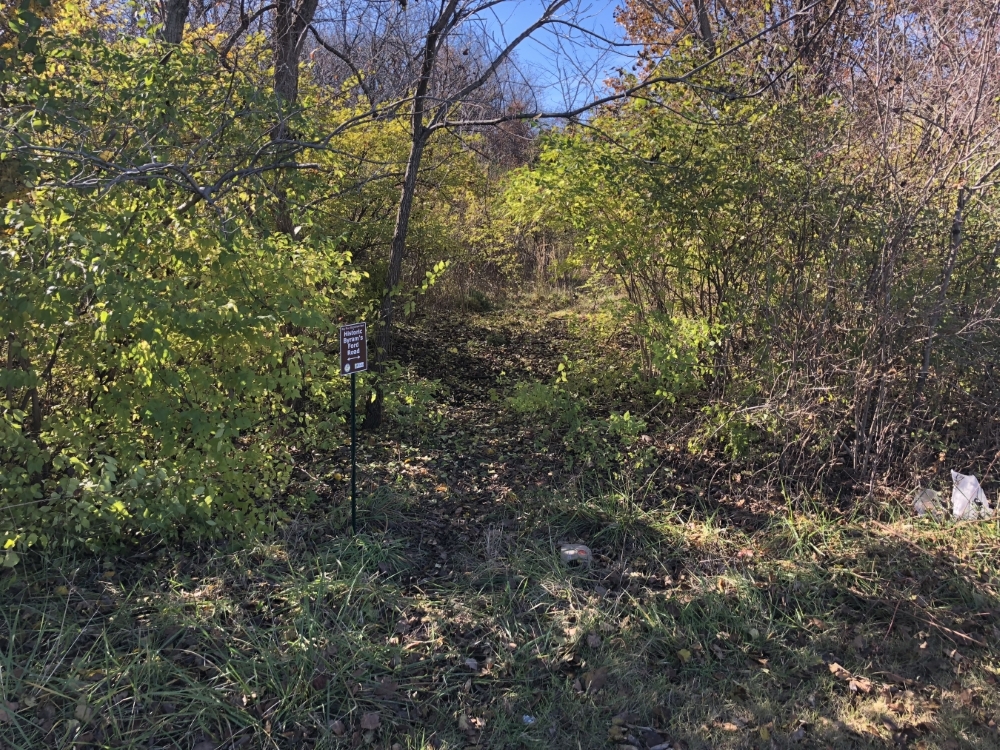 Start of Historic Byram's Ford Road off Manchester Trafficway.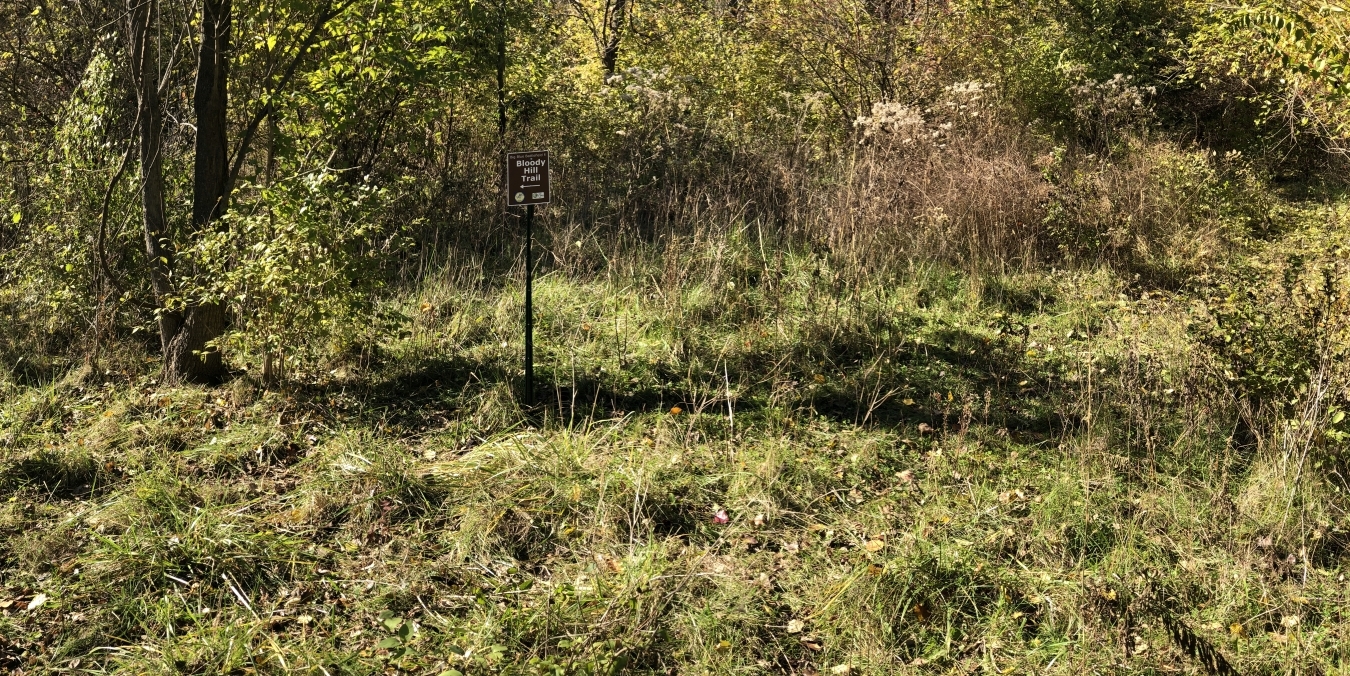 Start of Bloody Hill Trail from Historic Byram's Ford Road.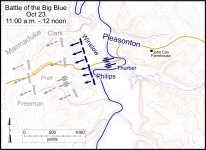 Battlefield map showing general locations of combatants between 11:00 a.m. and 12 noon. Click on thumbnail to load high resolution version of map.