Quantrill headed south from Lawrence following a branch of the Oregon Trail that crossed the Wakarusa River at Blanton's Bridge.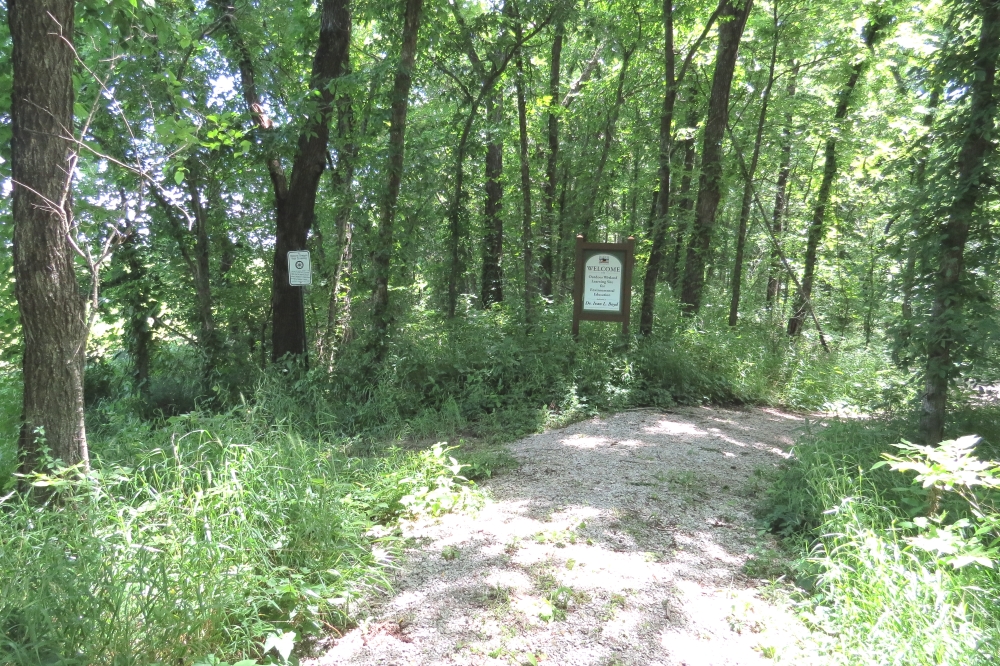 Baker Wetlands where Oregon Trail crossed on the approach to Blanton's Bridge.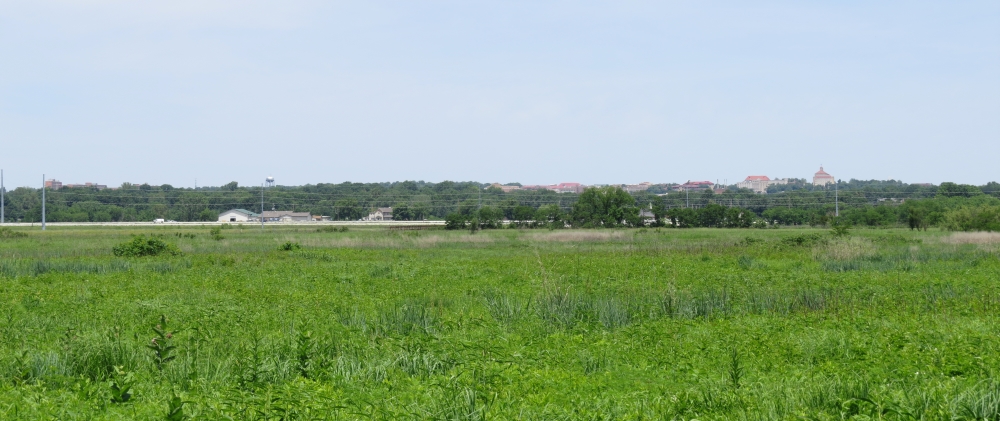 Lawrence, Kansas, off in the distance as viewed from Blanton's Bridge.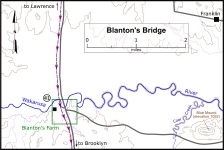 Map showing location of the Blanton's Bridge tour stop. Click on thumbnail to load high resolution version of the map.