[Waypoint 39.028366 -94.594517]
At this tour stop are a number of interpretive signs and a replica 10-pounder Parrott Gun.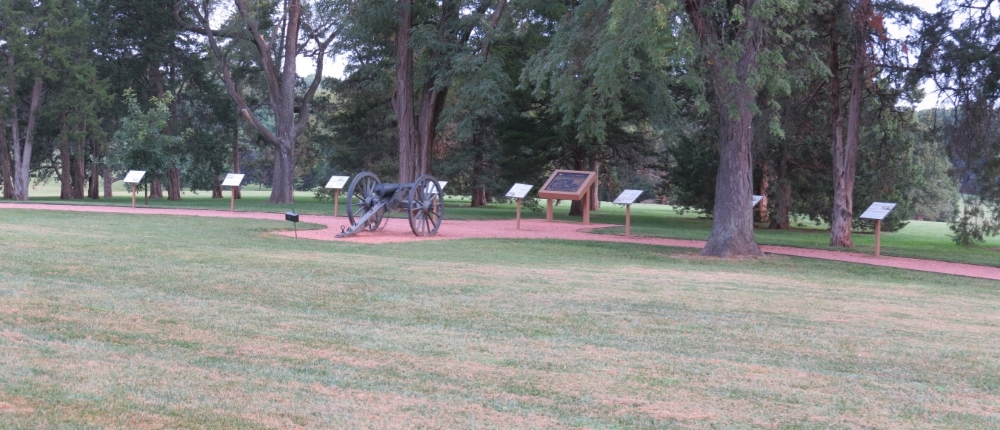 View of tour stop with Map Marker in the center to the front of the artillery piece.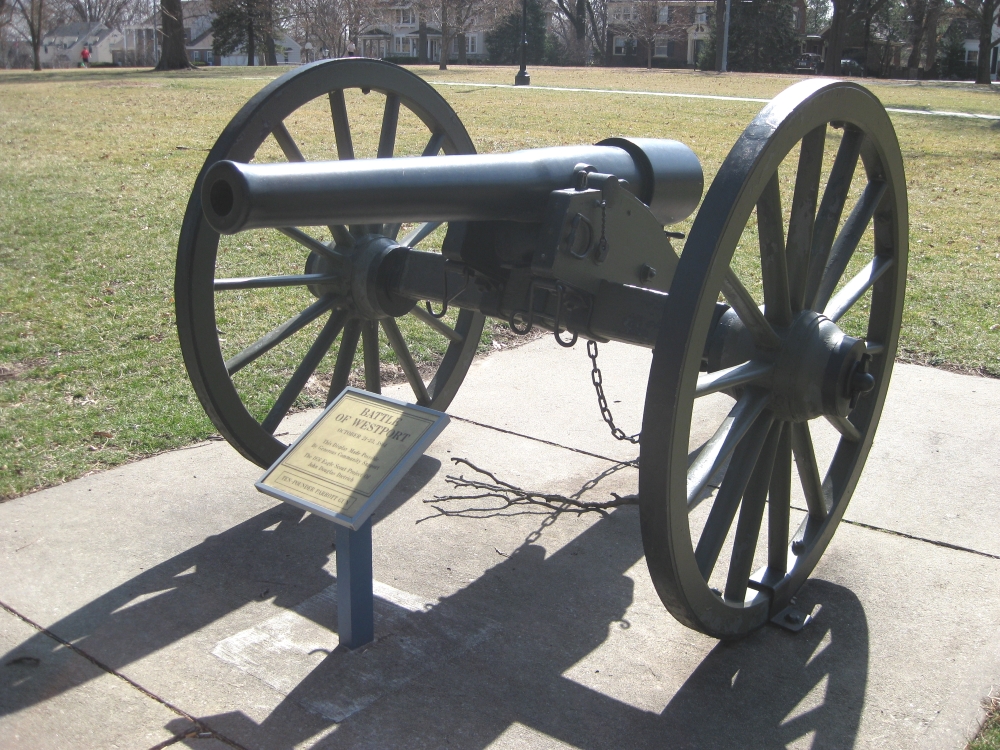 Front view of 10-pounder Parrott Gun.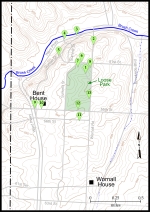 Map showing the Battle of Westport walking tour stops. Click on thumbnail to load high resolution version of map.