| Waypoints | Google Earth Placemarks (kmz) |
The southern part of our Bleeding Kansas tour is about 230 miles long and takes you to interesting sites in southeastern Kansas. You should be able to complete this tour in a single day, although it will be a fairly long day.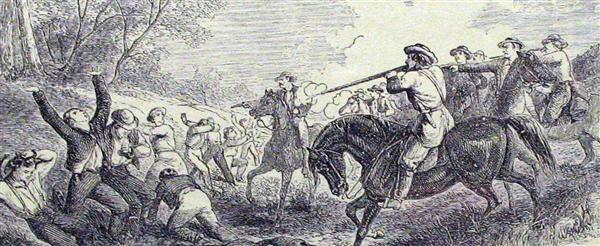 The tour begins just east of Baldwin City, Kansas with the Battle of Black Jack before moving to Lane, Kansas which is near the site of the Pottawatomie Massacre. Then the tour moves to Osawatomie, the home of John Brown while he was in Kansas. From there the tour goes to Mound City, Kansas, home to two Jayhawkers, James Montgomery and Charles Jennison. Next the tour moves on to Trading Post, Kansas near the site of the Marais Des Cygnes Massacre. Finally, the tour loops back to the Shawnee Indian Mission State Historic Site. This tour is about 230 miles long.